Discussion Starter
·
#1
·
https://mobile.nytimes.com/2017/07/...e-france.html?referer=https://www.google.com/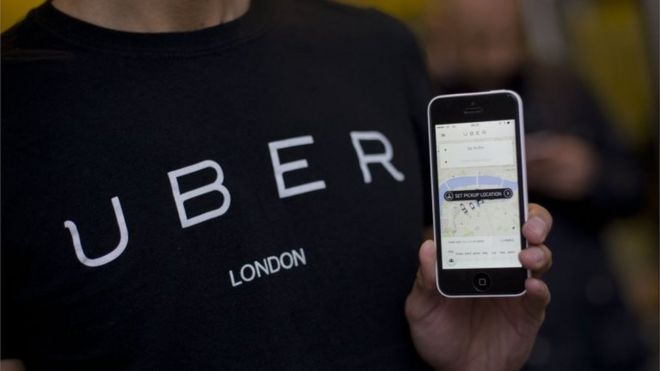 LONDON - Uber suffered a blow to its expansion plans in Europe on Tuesday after a senior adviser to the region's highest court said that the ride-hailing service should have to abide by tough rules governing taxi services.
The recommendation, a nonbinding opinion by an advocate general for the Court of Justice of the European Union, comes as Uber faces an
array of challenges worldwide
. This year alone, the company has grappled with a sexual harassment scandal and the
resignation last month of its chief executive, Travis Kalanick
.
The case before the court hinged on whether Uber should be treated as
a taxi service
in France, and therefore subject to rigorous safety and employment rules, or as a digital platform that merely connected independent drivers with passengers.
The French authorities brought criminal proceedings last year against the ride-hailing service for infringing a law that required any vehicle carrying passengers for a fee to be licensed as a taxi service and to have appropriate insurance.
Uber had argued that the law was also a "technical regulation" over digital services. That being the case, the company said, the French authorities were required to notify the European Commission, the executive arm of the European Union, before the legislation was adopted. Because France did not do so, Uber contended, the law could not be enforced.
The senior adviser, Maciej Szpunar, an advocate general of the court,
recommended on Tuesday
that Uber was effectively a taxi service. He wrote that France could ban certain types of transportation services it deemed illegal, including Uber's low-cost service UberPop, without having to notify the European Commission.
"We have seen today's statement and await the final ruling later this year," an Uber spokeswoman said in a statement. She said that the ride-hailing service had stopped offering the services in question, and that it now works only with professionally licensed drivers in France.
The latest recommendation came less than two months after Mr. Szpunar delivered
a similar opinion
to the court, arguing that Uber should have to comply with rules governing transportation companies. A final ruling in that case is expected by late summer, and a decision related to Tuesday's case is due by the end of the year.
The court typically follows the recommendations of its senior advisers, but it could still rule in the company's favor.
"The two ways Uber sold itself - as a digital company and as a ride-sharing service - don't stand up, according to this legal opinion," said André Spicer, a professor of organizational behavior at the Cass Business School at City University in London.
When companies like Uber and Airbnb, the short-term rental company, set up, he said, "they skirted around national laws, and that was what made them competitive and cheap." He added, "Many national regulators are beginning to chip away at that."
Uber already operates in many European cities in compliance with transportation rules, but some of its services - particularly those that do not require drivers to have a taxi license - have been banned and face stiff opposition.
In France, protests against Uber have at times
turned violent
. The company and two of its executives have also been
convicted and fined
the equivalent of nearly $500,000 in France for running an illegal transportation service in a case related to UberPop, which did not require a professional livery license. That service was suspended after a series of strikes by taxi unions led to a ban in France.
The pushback against Uber is part of wider tensions between the European authorities and American technology companies.
Google was
slapped with a record $2.7 billion fine
for antitrust violations last month,
and Amazon
and
Apple have faced investigations
over their tax practices in the region. Facebook has been scrutinized for its handling of its users' data, and social networks
face fines in Germany
for failing to swiftly take down hate speech and illegal content.
Uber faces its own challenges. Revelations about sexual harassment and discrimination prompted an internal investigation into
company culture
. It has been dealing with an intellectual-property lawsuit from Waymo, the self-driving business under Google's parent company, Alphabet. And revelations it used a tool,
called Greyball
, to avoid law enforcement led to a federal inquiry.
After months of turmoil and questions about its leadership and culture, the company is now without a chief executive - a committee of executives is in charge.