Discussion Starter
·
#1
·
Full story:
https://www.recode.net/2018/10/2/17924628/uber-drivers-make-hourly-expenses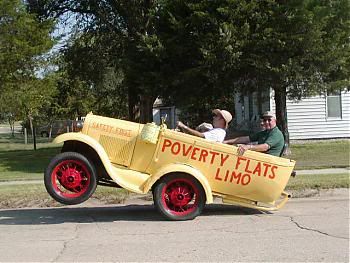 Half of U.S. Uber drivers make less than $10 an hour after vehicle expenses, according to a new study
They would make more at an Amazon warehouse.
Uber lures drivers with the idea of being your own boss and "making great money with your car." The "great money" part is up for debate.
The median hourly pay with tip for Uber drivers in the U.S. is $14.73, according to a new study conducted by Ridester, a publication that focuses on the ride-hail industry. That figure includes tips but doesn't account for expenses like insurance, gas and car depreciation incurred while working. Using Ridester's low-end estimate of $5 per hour in vehicle costs, drivers would bring in $9.73 per hour and potentially much less.

That implies a driver working 40 hours per week would make an annual salary of almost $31,000 before vehicle expenses, and about $20,000 after expenses (but still before taxes). That's below the poverty threshold for a family of three. It's also a far cry from the $70,000 to $90,000 Uber once claimed its drivers made in major markets.